About Us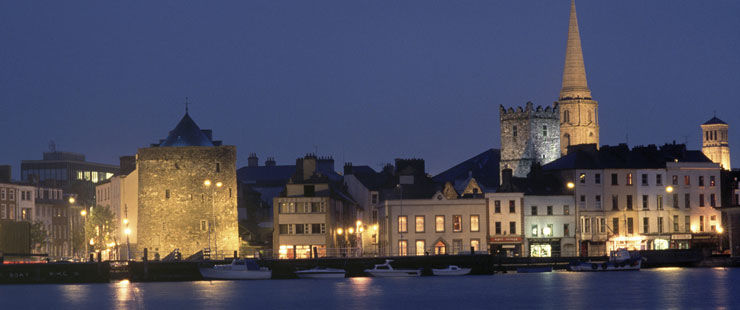 Apparel Supply, is an Irish, family owned and managed business, first established in 1985.
Specialist in the design, production and distribution of Protective and Medical Apparel.
Providing safety and comfort for workers who face life threatening risks in their daily work routine.
Protecting many worldwide, including fire fighters, electrical technicians and front-line medical workers
Our practical experience of the types of hazardous working conditions, our continuous R & D, together
with our partnership with global supply partners, allows us provide our customers with customized
world class PPE supply solutions.
A significant number of our customers delegate part or all their management of PPE, trusting us to assess the
risks, propose solutions, deliver the correct products and ensuring all legal obligations are being met as per
the PPE Regulation (EU) 2016/425.
We have the organisational resources and the personal care and attention to manage both large and small orders
Apparel Supply Ltd
WorkLAB
IDA Ind Est
Cork Road
Waterford
X91DC96
Ireland
+353 (51) 348000
A Guaranteed Irish Company
An ISO 9001 and Module DQuality System company
An ISO 13485Medical Device manufacturing approved company
Apparel Supply own brands include;
Apparel MED®
Fire Guardian®
Waterford Uniforms®

Apparel Supply brand partners include;
Baltes  – Protective Footwear
Bee Swift  – Protective Footwear
Goliath – Fire Figthing Boots
Gore-tex – Technical rain suits
Oberon  – Arc Shields and Gloves
PAB –Fire Fighting Helmets
United Brands –  Print wear 
Viking Direct  –  Fire Fighting Suits
Ralawise –  Corporate wear
We also have numerous overseas production partners.
We are members of SEDEX,  one of the world's leading online platforms
to manage and improve working conditions in global supply chains.
We are part of the Apparel Supply Group, which also includes;
TeamKit Supply Ltd
Azzurri House
Kilcohan
Waterford X91 DC96
Ireland
Apparel Supply successfully delivered contracts include (Irish unless marked);
Aldi, Avon &  Gloucester FS (UK), Berkshire FS (UK), Bombeiros Cascais (POR),Bombeiros Coimbroes (POR), Bombeiros
Cadaval (POR), Bombeiros Freamunde (POR), Bausch & Lomb, Buckinghamshire FS (UK), Carlow FS, Cascais, Bombeiros
(POR), Catalonia FS (SP), Cavan FS, Civil Defence, Clare FS, Cork Airport FS, Cork City FS, Cork County, Defence Forces,
Donegal FS, Dublin Airport FS, Dublin FS, Endesa (SP), Eli Lilly, ESB Air, ESB I, ESB Networks, ESB Power Gen, ESB Telecom,
Fisheries Boards, Galway FS, Glaxo Smith Kline GSK, Grid Networks, Gyproc, Hereford & Worcester (FS),  Worcester FS (UK),
Isle of Man FS (UK), Jabil Pharmaceutical, Kerry Foods, Kerry FS, Kildare FS, Kilkenny FS, Laois FS, Limerick City FS, Limerick
Co. FS, London FS (UK), London Manston Airport (UK), Louth FS, Mayo FS, Meath FS, MOD – Gurkhas, Burma (UK), Merck,
Sharpe & Dohme (MSD), Monaghan FS, National Ambulance Service (HSE), New Zealand FS (NZ), NOR Power (UK), NIE,
Northern Ireland Electricity, Offaly FS, Pfizer Pharmaceutical, Roscommon FS, Sanofi, Shannon Aerospace, Shannon Airport FS,
Sligo FS, South Australia FS (AUS), Teva, Tipperary FS, Warwickshire FS (UK), Waterford Airport, Waterford Co. Council,
Waterford City FS,  Westmeath FS, Wexford FS, Wicklow FS.